3.5 %

Full Listing Service
A Brief Overview Of Service Benefits
Below are just a few highlights of our listing service and some of the
tasks we perform in addition to the features listed in our flat fee plans
We offer a 3.5 % commission rate to be split between both the listing agent and potential buyer's agent. Also, it is important to note that as the seller's listing agent we (the seller and the agent) can decide how much we want to pay a buyer's agent. Right now, due to market conditions, we are not recommending 3% to buyer's agents but a lower amount. This is will be discussed during the listing process. Keep in mind that If the buyer doesn't have an agent then you pay no commission on the buyer's side.
Easy Exit Listing Agreement
One of the biggest concerns many homeowners have when deciding to list their property with an agent is choosing the wrong one and being locked into a lengthy contract. Having to deal with an agent who has not lived up to your expectations and their promises can cost you valuable time and money. We are confident about the quality of our service however, if you need to cancel your listing agreement with us for any reasons simply notify us in writing 14 days in advance. If a contract is not pending or we are not currently negotiating the sale of your property we will cancel the listing agreement
Property Preparation Advice
If you are not planning on marketing your property as a fixer-upper the condition it is in will be an important factor when it comes to receiving the best price possible. It is difficult to sell a property that is cluttered, unclean and in disrepair. Buyers will automatically reduce the price of your property mentally due to the condition. We typically perform an evaluation prior to listing a property to advise sellers of any issues that may present a problem. We will then recommend what we think should be done based on your asking price and overall objective.
Listing Price & CMA Report
Pricing your property right is extremely important. Many homeowners price their property based on factors that ultimately have nothing to do with how a property should be priced. The condition of your property, location and the current real estate market will dictate your listing price. Performing a CMA (comparative market analysis) is the first step (of several) in determining the price range of your property. However, it is ultimately the seller's final decision as to what price the property will be liosted for.
Multiple Listing Service (MLS)
When you list your property with an agent, it will be advertised on the MLS. For those who don't know the MLS is used by all agents in Georgia to advertise properties for sale. Listing on the MLS is the most important and best exposure your property can receive. Over 80% of all properties are sold through the MLS therefore, it is crucial to have a detailed, eye-catching listing. Over 50% of MLS listings are incomplete and/or wrong. We make sure are listings are detailed and accurate with a well written description.
Marketing Your Property Online
When we list your property on the MLS it will also be automatically listed on the top real estate website Realtor.com. (Only properties listed on the MLS can be featured on this site.) We will also list the property on numerous other popular online real estate sites like Trulia, Zillow, Redfin, etc. In addition, we will syndicate MLS listings on many other real estate related websites. We use a "state-of-the art" syndication listing service to ensure your property will be listed on targeted real estate related websites instead of random sites that will not provide quality buyer leads. Being listed on these types of websites are important considering over 90% of all property searches now start online especially public MLS websites.
Targeted Online Marketing Plan
We develop an online marketing plan for the properties we list. This is an important step to us for several reasons. First, over 90% of all buyers start their property search online. Secondly, many of these buyers have yet to hire a buyer's agent which will save you, even more, money in commission fees. Also, an added bonus is having a staff member with a background in traditional and online marketing which gives us the ability to design marketing campaigns specific to each property we list.
We also use offline marketing strategies like our mobile marketing service, which turns a simple for sale yard sign into a powerful marketing tool. Studies show that before property searchers make contact by phone, 76% of them will drive by your property first. Every property we market is assigned a property code that will allow drive by searchers to automatically receive information on their cell phone by simply texting the property code on the sign. They will instantly get a response with a link that will direct them to a mobile website specifically for your property that will allow them to view property details, pictures, etc. We also receive the contact information of every person who makes an inquiry about your property via text messaging, which will allow us to immediately follow up and answer any questions potential buyers may have.
Open House Luncheons (Optional)
Once we list your property for sale, we typically will hold open house luncheons for potential buyers to view your home. Unless you specify otherwise, we will have an open house periodically on weekends. We also like to provide hors d'oeurves and drinks during our open houses. This is a good way to give people who drive by an opportunity to tour the property. Remember 76% of potential buyers will ride by your property first before calling. We also combine our mobile marketing service with our open house events. Because we are able to obtain information on every person who expressed an interest in your property when they texted your property code, we can personally invite them to the open house.
Now that so many buyers look online for homes nowadays some people think open houses are no longer relevant. It all depends on how you look at it. We combine open houses with our online marketing strategy. Most buyers start their search online without an agent and most people who attend open houses don't have an agent. By combining both strategies you have a better chance at getting potential buyers with no agent which means bigger savings in commission fees.
Studies show that MLS listings with no photos are passed over in favor of listings with photos. The importance of photos in an internet picture driven world is now mandatory. Bad photos are also a major problem and potential buyers quickly look and move on to the next listings. As mentioned before over 90% of all buyers begin their property search online, therefore no photos, one photo, and bad photos are unacceptable. All of these problems do nothing to grab a buyer's attention as they are browsing hundreds of homes online. Sadly, this is a common issue we see all too often when searching through MLS listings. Properties listed on the MLS are syndicated to 1,000's of real estate websites in a matter of days; in fact, this is how most of these sites (like Zillow and Trulia, etc.) obtain their property information. This is why we have quality pictures taken along with offering home preparation advice and assistance for every property we list. Studies show all of these factors make a big difference when trying to attract buyers.
Studies show that 78% of homebuyers find virtual tours to be very useful. According to the National Association of Realtors, the average online listing with a virtual tour receives substantially more views than listings without virtual tours. With more buyers shopping for homes on the internet, photos and virtual tours are a must. A video is very powerful and can act as the first walk-through for a buyer. The virtual tour is like having a 24/7 open house and saves time for the seller particularly if they are still living in the property and are not able to hold an open house as often as they would like to. Virtual tours are also helpful when it comes to social media. With just one click, the virtual tour can be submitted to popular social networking sites such as Facebook, Twitter, Digg, etc. It can also be emailed to prospective buyers. We will create a virtual tour for your property.
Negotiating offers does not just involve the price, it also involves among other things, the purchase contract itself. For obvious reasons, the standard contracts used by buyer's agents (or any buyer) are typically written in favor of the buyer, therefore based on the offer and situation, specific stipulations usually need to be inserted into the contract to protect the seller. Changes also need to be made to the contract if it is not in the best interest of the seller by negotiating. Knowing how to put the right type of stipulations in a contract as well as how to negotiate is very important when it comes to making a deal or losing it.
We normally attend all closings with our clients to ensure the transaction goes smoothly and no unexpected issues arise. We work with the closing attorney and assist with you all the necessary documents and information required for the closing transaction. We will also go over whatever questions you may have to make sure you understand everything prior to closing.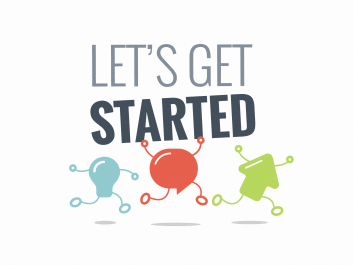 If you are ready to list your property for sale and want to work with a team of customer service oriented agents, simply click here. If you have any questions, click here. You may also text us to talk now at (404) 969-5422.
Please reload