Flat

Fee

MLS

Listing Plans
Listing your property on the MLS using our flat fee service is a great way to gain maximum exposure without paying the typical commission fees involved when hiring a listing/selling agent. Your listing will look identical to other listings.
Don't see a plan that fits your needs? Call us, we are flexible and easy to work with.
Personalized Local Customer Service
We are a local real estate agency and therefore we can provide personalized customer service to our clients. We service all 159 counties in Georgia and all Property Types. Being local we can also assist with various tasks that may come up. Selling your property is a major transaction and we will ensure the process goes smoothly.
Silver Plan: Yes
Gold Plan: Yes
Our Flat Fee Plans & Price
This is the upfront fee we charge for our services and to list your property on the Georgia Multiple Listing Service (GAMLS) and the First Multiple Listing Service (FMLS). Receive a $50 discount for each additional listing ordered on the same date.

Silver Plan: $199 - GAMLS & FMLS*
Gold Plan: $299 - GAMLS & FMLS
*Note: The FMLS charges a % fee of the sales price to list in their MLS database.
We will list your property in 3-month increments. It is not a good idea to list a property for extended time periods. This allows you to make adjustments where needed if the property does not sell in a timely manner. The longer the property is on the market the lower the interest is due to preconceived thoughts of something being wrong with it. Also, it is harder to get the price you want. There is usually a number of reasons why a property will sit on the market and these issues should be addressed. (We will discuss this with you prior to relisting it again.)

Silver Plan: 6 Months
Gold Plan: Listed until SOLD
CMA - Property Value Report
Get a CMA report of the recent sales in your neighborhood or area to help determine your listing price. (A CMA report establishes a selling price estimate based on current market activity in your neighborhood or area which can be used as a guide for pricing a home for sale.)
Silver Plan: Available Upon Request
Gold Plan: Available Upon Request
Assistance with deciding on the listing price. (A word of advice - most people price their property incorrectly and this will affect how fast it sells and/or if it sells at all. Make sure you do your homework before pricing your property.)

Silver Plan: No
Gold Plan: Yes
We will give you suggestions about important features when listing your property on the MLS. Topics include showing instructions, photos, property preparation and any information specific to the listing your property.
​
Silver Plan: No
Gold Plan: Yes
The number of photos that will be featured in the MLS. (Photos are very important. Having great photos generates immediate interest in a property versus poorly taken photos. Read our article on The Power Of Great Photos.)
​
Silver Plan: 12
Gold Plan: 25
Answering the phone when an agent or potential buyer calls regarding more information, viewing the property or making an offer, etc. Inquiries specifically for your property received by your Listing Agent will be forwarded to you.
​
Silver Plan: Seller Answers Phone Calls
Gold Plan: Seller Answers Phone Calls
​
Real Estate Forms & Contracts
All contract forms and disclosure forms will be provided to the seller.

Silver Plan: Limited - Seller Disclosure Form & Lead Paint Form
Gold Plan: Limited - Seller Disclosure Form & Lead Paint Form
​
Over 90% of all buyers start their home search online. Your property will be listed on 1,000+ national consumer real estate websites, like Trulia, Zillow, Redfin, etc., plus countless other websites This also includes Realtor.com, where only properties on the MLS are listed. Once a property is listed on the MLS it is syndicated on numerous real estate websites that list Georgia MLS listings, including local brokers and agents websites.
Silver Plan: Yes
Gold Plan: Yes
"Text 4 Info" Marketing - With A Mobile Property Website
Before property searchers contact you, 76% of them will drive by your property & 81% of all internet searches are performed on a mobile phone. This service combines the use of cell phones, text messaging & yard signs to provide instant information about your property. It also tracks & provides information of each person who text your code.

Silver Plan: No
Gold Plan: Yes
Supra Lockbox Lease- (Optional) - (Lease Fee Is $100)
The Supra system makes it easy for agents to show properties and gives homeowners peace of mind knowing that all showings are tracked. It also allows for buyer's agents to provide feedback about your property, which will be emailed directly to you. Available in Greater Atlanta area only. (Supra charges the Listing Agent a fee for use of their lockboxes. If you choose not to lease a Supra Lockbox, you also have the option to simply use a Combo Lockbox or show by appointment only.)
​
Silver Plan: Available
Gold Plan: Available
A virtual tour gives potential buyers a more life-like 3D view of your property. Seller provides links to the tour at no additional cost or we create a photo slide show tour for $20​​.

Silver Plan: Available Upon Request
​Gold Plan: Available Upon Request
We will show your property to potential buyers who are not represented by an agent.
(If a buyer has an agent they will show your property.)

Silver Plan: No
Gold Plan: Yes, Available in Metro Atlanta only
A professional 1st American Realty Group "For Sale" sign and a custom-made rider sign with the seller's phone number.

Silver Plan: Sign & Rider With Your Phone# - $40 (Optional)
Gold Plan: Sign & Rider With Your Phone# - $40 (Optional)
​
Owner may schedule and host open houses and agent tours at any time. We will post Open House notices in the MLS systems, as well as GeorgiaOpenHouses.com, Zillow.com, Realtor.com, etc. If your home qualifies, listing agent will host a complimentary open house for you. (Open houses can provide valuable feedback from potential buyers and other attendees, so it is important to have at least one open house or tour as early as possible with your listing. Also, a high percentage of serious buyers will attend open houses during their search for homes.)
Silver Plan: No
Gold Plan: Yes
​
MLS Property Listing Changes
You can make a number of changes to your property listing at any time by notifying us via email. This includes adding or changing any details and/or photos.
​
Silver Plan: 6 Times
Gold Plan: Unlimited
Withdraw Listing Or Re-List
Both the GAMLS & FMLS will charge a $25 fee to withdraw a listing before it expires. If no prior transaction occurred while previously listed with FARG, you may Re-list the property within 90 days of un-listing for $99.
​
Silver Plan: Maybe​
Gold Plan: Maybe
We will review the offers you receive to make sure the contract is correct. We also advise you on certain parts of the agreement including the stipulations that you may want to negotiate.
(Offers are presented in the form of Purchase and Sale contracts. This contract explains in detail what the buyer is offering to purchase your property. There are a number of key elements in the contract that you must either agree to or negotiate with the buyer's agent or the buyer prior to accepting the offer.)

Silver Plan: No
Gold Plan: Yes
We will review and negotiate all contract offers for your benefit. (This is a very important step. It is wise to already be familiar with negotiating purchase and sale contracts. There are a number of factors to consider including the price, added stipulations, due diligence time periods, etc. About 98% of all real estate transactions involve negotiations. This step determines whether the offer becomes a sale or falls through.)

Silver Plan: No
Gold Plan: No
FYI: You can upgrade to our discount full-listing service for only 3.5% total commission.
We will perform all administrative duties required to execute sale contracts and follow-up with the closing attorney to make sure everything goes smoothly. We also review the Settlement Statement/Disclosure Forms to verify that all itemized costs and credits are correct.
​
Silver Plan: Yes
Gold Plan: Yes
There is a nominal commission fee due to FARG to perform administrative duties included but not limited to reviewing and executing all contracts and disclosures related to the sales transaction, as well as communicating with the buyer's agent and the closing attorney during escrow. The commission includes an advertising expense due to the FMLS.
Silver Plan: .0020 of Sales Price
Gold Plan: .0050 of Sales Price
Selling To Unrepresented Buyers
If you sell your property to a buyer without an agent, you save more money by not paying a Buyer's Agent Commission. However, there is additional administration, contract preparation, and negotiation assistance required to facilitate the transaction.
Silver Plan: $135 (due at closing)
Gold Plan: Included
If an agent brings their client/buyer to purchase your property, you will pay the buyer's agent a commission. Based on the traditional total commission model of 6%, the listing agent typically shares half of that amount with the buyer's agent, however, commission fees are not fixed so you can determine how much you want to pay a buyer's agent.
Most FSBO's tend to offer 3% to buyer's agents, but based on our research we have found that seller's experience the same rate of success when offering a lower commission rate. It's a seller's market and ultimately no matter what you offer as a commission, buyer's agents will still show your home if their client is interested or has found your listing on their own.
(We are very flexible and offer a discounted traditional full listing service for virtually the same amount your willing to pay a buyer's agent and flat fee listing plan.)
Silver Plan: Maybe
Gold Plan: Maybe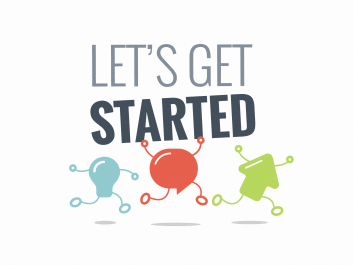 Please reload
Get More Bang For Your Buck!
Full Listing Service
Only 3.5% Total Commission
Why pay the buyer's agent a huge commission while you do all the work!? Although we know you can go it alone, why bother? Hire professionals and protect yourself legally when you become a client. Our 3.5% makes sense when you think about it. For example, if your buyer has an agent and you choose to pay 3%, having legal protection and seller representation like the buyer for an additional .5% is well worth it.
To Read More About Our Full Listing Service, Click Here

To Get Started, Click Here